Welcome to Ardmore Guest Farm
Escape the crowds and head to  Ardmore Guest Farm ! You will find space, peace and beautiful scenery. Ardmore is a 150 ha organic  timber farm situated in the Champagne Valley in the picturesque Drakensberg mountains in KwaZulu-Natal. Stay in an  individual mountain facing cottage ( 2 or 3 bedrooms) , bungalow (rondavel),   or one of our  garden-facing studio rooms. All our units have en-suite bathrooms with jacuzzi spa baths and wood fireplaces. Either dine in our restaurant or choose our new self catering option, you can now enjoy  Bed and Breakfast, Dinner, Bed and Breakfast or now Self Catering options.  We also have a tea garden so you should never go hungry ! All of our mountain facing ( 2 and 3 bedrooms) cottages have new kitchens, so you can enjoy home away from home or spoil yourself with a night off in our restaurant. We also have some fenced cottages so you don't need to leave your precious pet behind , they'll love the walks on the farm. 
The Champagne Valley has much to offer for all age groups  : great hikes, scootours, Drakensberg Boys Choir performances,  river rafting, golf courses, bird of prey display to name but a few or just  relax on the farm, take leisurely walks, bird watch and  enjoy our animals ( horses, sheep, dogs, chickens, goats ) or bring your own ! We have a licensed bar and an a la carte restaurant and of course Free wifi !  
The farm lies in the valley below the three highest peaks in South Africa, namely Mafadi (3450m), Injisuthi Dome (3410m) and Champagne Castle (3377m), which dominate the skyline. Come and explore ! 
                             We look forward to welcoming you to our enchanting retreat in the Drakensberg mountains.
                    Email : info@ardmore.co.za for specials, pensioner discounts and group discounts  Tel : 036 468 1164
EVENTS 2022
30th April : MTB : Downhill Descent @ Ardmore
5th March : Northern Drakensberg
Trail Run : www.kzntrailrunning.co.za
19th March : The Farmer's Lawn Market  9am – 3pm
26 March : The Farmer's Lawn Market  9am – 3pm
7th May : Mweni Mountain
Trail Run :  www.kzntrailrunning.co.za
14th & 15th May : Yellow Billed Oxpecker
Trail Run : www.theoxpecker.co.za
 14 – 16th June: Berg and Bush. MTB  www.bergandbush.co.za 
18 – 19 th June

: 2Day Berg and Bush . MTB.  www.bergandbush.co.za
25th June:

Drakensberg Polar Bear Swim Challenge at Dragon Peaks. Belinda Espag  
0837737450
 7th – 15th Aug: Possible Wave Camp Dates TBC. Hannes 0825512592
 Sept: Berg Show. Winterton Country Club. Joanine 0828564368
Nov – Ïnnistrat" Street Festival  0845678802
EVENTS FOR CENTRAL AND NORTHERN DRAKENSBERG  2020
Drakensberg Boys Choir Wednesday Concerts:
Every Wednesday during the school term at the Drakensberg Boys Choir School – Info:  0364681012 Ticket Bookings: www.webtickets.co.za
Parkruns:
Every Saturday: Winterton parkrun at 8am at The Waffle Hut. www.parkrun.co.za
 Cannibal's Cave parkrun at 8am at Lizzie's Store near Royal Natal National Park.
Walking Club:
Every Tuesday: 07.00 in summer and 08.00 in Winter Champagne Valley Walking Club.
Cathkin Trails for mountain bikers and trail runners:
Remember to pay your way to get your wristband. No Helmet, no ride! Remember to sign the indemnity. For more info, visit our Facebook page. Enjoy the trails.
The Cathbrew Trail Run usually takes place on the last Friday of each month at 17.00 in summer and 16.30 in winter. Belinda: 0823053387
(+27) 36 468 1164
    (+27) 76 267 0969
    (+27) 83 789 1314
    info@ardmore.co.za
   Lat: -29.0132147           Lon: 29.4916230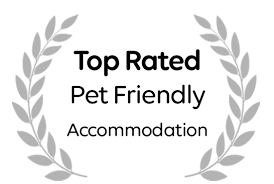 ardmoreguestfarm1